International HIV/AIDS Fundraiser Dining for Dollars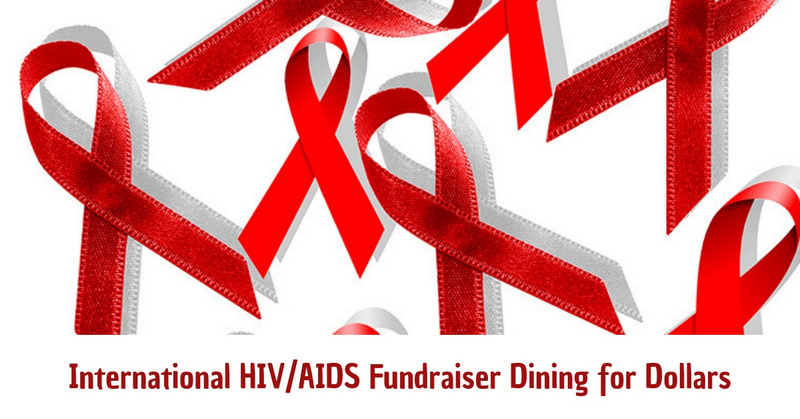 HIV/AIDS Fundraiser Dining for Dollars was established a few years ago. The main objectives of the fund are to help people living with HIV and spread information about the AIDS epidemic.
In the office of the foundation, people can weekly attend support groups, during which HIV-infected people and their relatives can receive professional help. There are also seminars on legal issues, lectures on various topics related to HIV, premiere films and discussions about legislation. The hotline on HIV issues is available for calls from all over the world. Every day, the foundation staff solves the problems of people who are denied treatment, trying to help anyone who needs it.
Anyway, the entire work of the foundation is aimed at eradicating stigmatization and discrimination against people living with HIV. "We are fighting against discrimination and the stereotype that HIV-infected people are "dirty" and cannot be touched so as not to get infected. Our motto "Do not be afraid" reflects the whole essence of our approach."
Dining for Dollars exists solely on donations from private companies and individuals, without receiving any funding from government or religious organizations. Foundation staff consists of only a few people.
"Recently we were joined by several people who will be engaged in group programs, lectures and public work. Soon our ranks will be replenished with another group for the development of a self-testing program. Independence is very important to us. We do not share the attitude of government agencies towards HIV-infected people who use drugs. We also oppose discrimination of lesbians, gays, bisexuals, transgender and intersex people. We managed to achieve so much only thanks to our sponsors. My colleagues and I, as well as all those who come to us for help, highly appreciate this support. And we would like this to continue for the sake of our common future, which we have."
"For many people, this is the only way to get a lot of useful and reliable information about their disease, to get acquainted with similar people, listen to their stories and understand that you are not alone! Almost all adolescents are orphans raised by grandmothers or guardians. As a result of passing the school, children understand how to live a full life with HIV, which is necessary for this. After all, the majority of children received their status (HIV +) at birth, which imposes large obligations for themselves and their health at such an early age." – they wrote on the fundraising website.